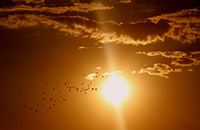 .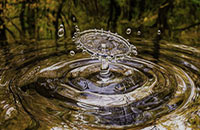 .
Wurrengkirraja kirrababurna karnumamalya enenu-wa ayakwa! Ena yirriyengbinama kajungwa yikakidirribirakini-yada yikiyamarrkinama nungkwurru-wa kirribina yirrkwarrkardadinama, yikawiyembadinama, akwa ababurna ebina yikuwilyakinama nungkwurra-langwa-manja mangma. Ena ayakwa yikakumamurakajinama kajungwa amadakirna kalikaji-yada arakba nungkwurra-langwa-langwa mangma akwa arndirnda. Kamba karningaba kirriyekirrerra yikambilyi-yada.
Listen up everybody to this story! We are sharing this story to direct you what to do when you are feeling upset, feeling angry or when you have a lot on your mind. This story will help you so that all those things will go away from your mind and your heart. Then you will stay happy.
Acknowledgements
Bubble Journey and My Internal Weather are meditations created by Smiling Mind https://www.smilingmind.com.au. Groote Eylandt Language Centre produced Anindilyakwa versions of these meditations in March 2019.
Bubble Journey:
Translator: Judy Lalara
Speaker: Judy Lalara
My Internal Weather:
Translator: K. Mamarika
Speaker: Judy Lalara
Audio was recorded at Pegasus Studios and edited by Brighde Collins.