Yinikarrka
Chicken Hawk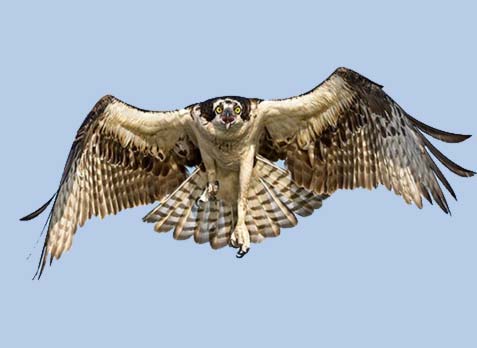 Wurramara (Warnungangkangkwurrakba) Family Story
Told by Judy Lalara
Translated by Carol Wurramara and Sylvia Tkac
© Groote Eylandt Language Centre 2017
Audio controls on/off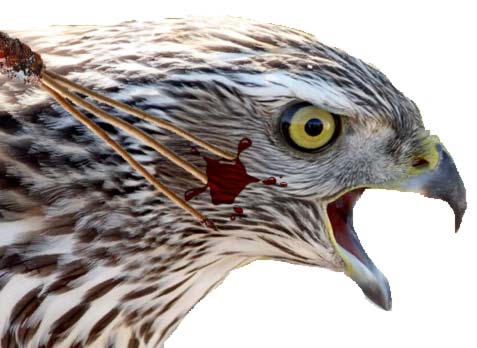 Arakba-wiya yeniyerringka yinikarrka nimebinuma emeba nimebmebina- wiya nuwilyaba dangwa yinikarrka nanuwalkenu-ma biya nanadarra nakina-manja enungkwa-ma, akwa nangkarra medirra-wa.
Once upon a time an old man Chicken hawk was singing, and while he was singing another Chicken hawk came around behind him, speared him with his fishing spear and ran away to a Cave.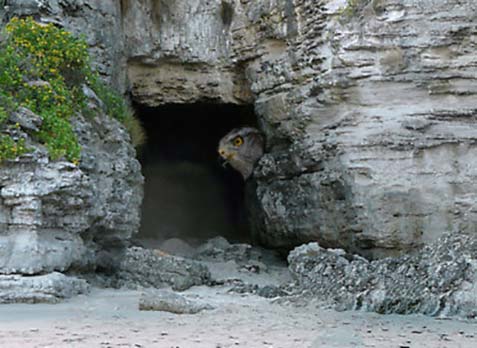 Nakina nangkarra akwa nabarrkwajungwa medirra-manja.
He ran and hid in the cave.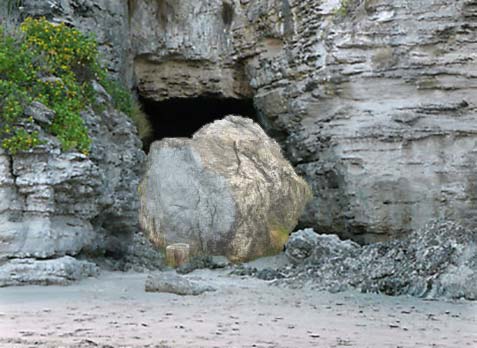 Yilyimberrkwarra Yinikarrka-murriya nuwabirangkena enuwa-wa, akena nakina nawiyaba arrawa medirra-manja akwa numudikajungwa.
Some other Chicken Hawks set out to look for him, but he went inside the cave and closed the entrance.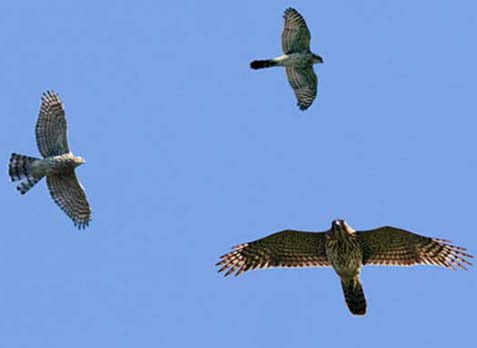 Aburraja wurrukwala Yinikarrka-murriya nuwaburangkeyina enuwa-wa akena nara karnakburrangarna.
The others looked for him but they couldn't find him.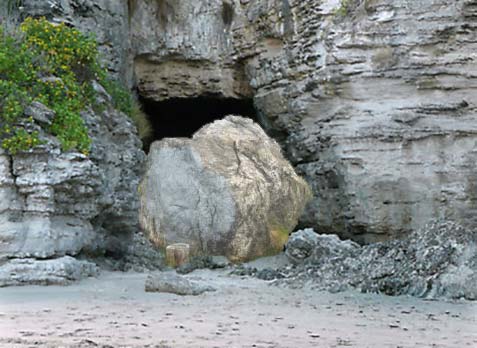 Nakina ngawa arrawa-wa.
He is still inside.
Akwa nakina ngawa yakwujina.
He is still there.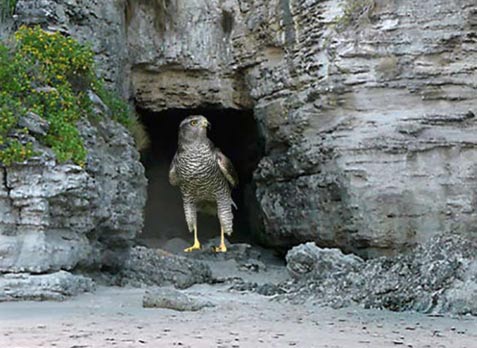 Yandi-langwa yimurndakina Yinikarrka-murriya nuwurrakilikarna, kemba nambijangwa medirra-langwa.
When the other Chicken Hawks went away, he came out of hiding.
Biya nambarringa arrawa medirra-manja.
Then he sat down in the cave.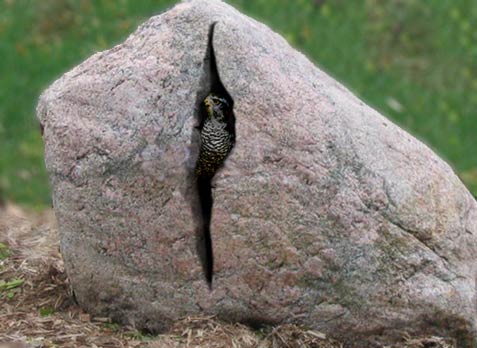 Arakba nakina nikwarrkwajungwa wubirra angwarnda.
Now he is a stone.